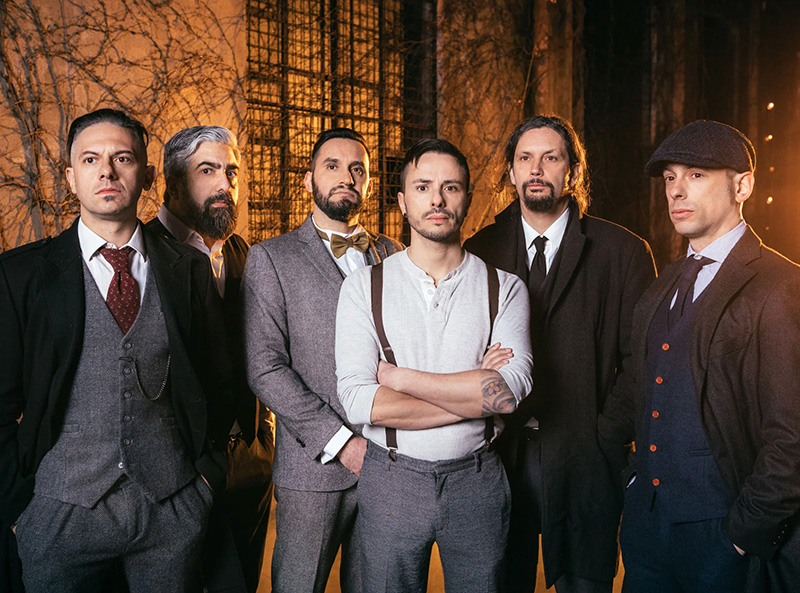 Uncle Bard & the Dirty Bastards
Ó longo das últimas duas décadas, moitos italianos deixaron o seu país en busca de unha nova vida en Irlanda. Durante aqueles anos, a banda comenzou a viaxar alí unha vez ó mes para atoparse cos vellos amigos, pasalo ben coa música e empaparse da cultura e a xente irlandesa. Día a día, atoparon alí o que buscaban, algo que lles cambiaría a vida para sempre.
Así é como se enamoraron da música irlandesa e aprenderon dela. En poucos anos tocaban en todas partes; locales de rock, grandes festivais de música celta e hasta en cabañas nas montañas. Compartiron escenario coa máis famosa banda de Celtic-punk do mundo, os estadounidenses Dorpkick Murphys en Milan e Turin. Tocaron con artistas Folk internacionales como De Dannan, Four men a a dog o Beoga, pero tamén con bandas rock como Volbeat (Dinamarca), ou Jamie Clarke ́s perfect (ex – Pogue, Portugal).
No 2012 comenzaron a viaxar como músicos da rúa a través de Irlanda, Gales e Inglaterra xunto con artistas locais, contando vellas historias nas esquinas das rúas e vovlendo a casa sorprendidos da resposta do público. Cando Luca Crespi, un dos máis reconocidos e respetados músicos do mundo da música tradicional irlandesa entro una banda, foron un paso máis aló, ampliando repertorio e grabando EP UP THE BASTARDS en 2013 y después el álbum GET THE FOLK OUT!.